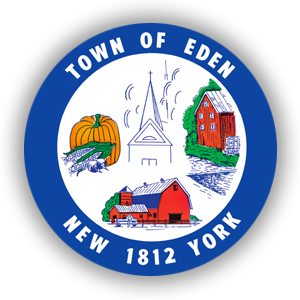 Mailing Address
Comprehensive Master Plan
Eden Town Hall
2795 East Church Street
Eden, New York 14057

Chairperson
Kevin Zittel
Comprehensive Master Plan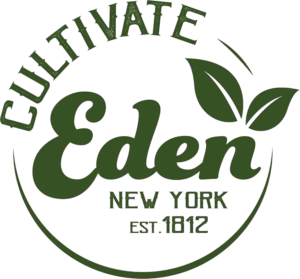 The Town of Eden has begun the process of updating the Comprehensive Plan, which was drafted for a time frame up to the year 2015. The Plan is a community-driven document that provides guidance on future policies, projects, and actions for various aspects of the Town including, but not limited to, neighborhoods and housing, recreation, agriculture, infrastructure, capital improvements, economic development, Main Street, and zoning.
We will be hosting several public outreach events as part of the process – please stay tuned for updates, posted on this website as well as the Town's Facebook page!
Download the 2015 Town of Eden Comprehensive Master Plan
This Plan has identified eight major Goals and objectives of the community: Rural Character preservation, Eden Center Redevelopment, Economic Development, Agricultural Development & Farmland Preservation, Open Space Conservation, Environmental Protection, Growth Management, & Transportation System Management.
The Town of Eden's Goals in the Economic climate are to achieve the following concepts as per their 2015 Comprehensive Masterplan
Support the continued viability of existing businesses, and encourage/promote the establishment of new enterprises by providing a business friendly environment.
Provide the opportunity for industrial and commercial development to locate near water, sewer and transportation infrastructure
Increase the diversity of industry and commerce in the community
Promote cooperative programs that provide area youth with the opportunity to learn and offer businesses improved manpower resources
Engage economic development agencies, local businesses and civic institutions serving the area in cooperative efforts to promote adequate and stable employment by retaining existing businesses and attracting new ones
Improve government regulations and procedures to help business activity within the community