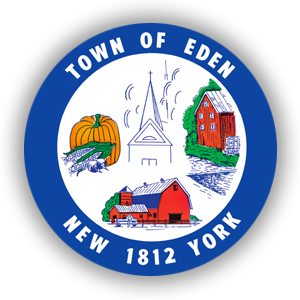 Contact Information:
Eden Town Hall
Attn: Eden Recreation Dept
2795 East Church Street
Eden, New York 14057
(716) 992-4400 (Information)
(716) 992-3811 (Pool)
(716) 992-4131 (Fax)

Executive Director
Amy Porter

Message from the Director
The Town of Eden's Recreation Department strives to provide every resident with an opportunity to participate in healthy, educational and fun recreational programs and activities.
Eden Recreation is continually working to improve our existing programs while adding new and innovative programs and activities to meet the ever-changing needs of our residents and community. Your thoughts, comments, ideas and suggestions are always welcome. Most importantly–We hope you have FUN!!