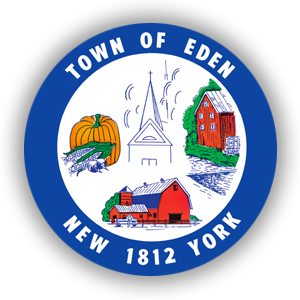 Contact Information:
Eden Town Hall
Attn: Eden Recreation Dept
2795 East Church Street
Eden, New York 14057
(716) 992-3408 (Information)
(716) 992-3408 (Pool)
(716) 992-4131 (Fax)

Executive Director
Amy Porter

Recreation Updates:
For the health and safety of all our residents, the Town of Eden is suspending ALL recreation programs and activities until further notice.  The Town pool will remain closed for the summer due to health concerns related to Covid-19.  We will post on our website (www.edenny.gov) and our facebook page (Town of Eden) further details. 
It is with great sadness that the Town of Eden is cancelling Summer Recreation Camps for the year 2020.  This includes day camps, mini camps, and swimming lessons.  Given the challenge of an undetermined opening timeline, safety requirements for both children and staff, and significant financial uncertainty, we have made the difficult decision to close.  Our seasonal employees and participating families need adequate time to make alternate plans for the summer. Other recreational programs are still being evaluated.  We will continue consideration of these as we work through phases set forth for reopening. 
We recognize how this may put a great burden on families who rely on Eden's summer recreation camp as a low-cost program for their children.  This decision was not made lightly.  We must put the safety of our community first.  Please do not hesitate to contact the Supervisor's office with any needs you may have.

Accident Report – Use this form to report all accidents during Recreation: Report