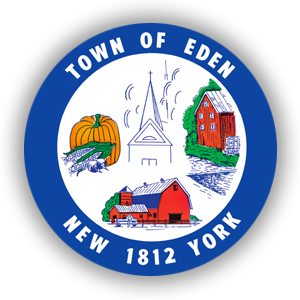 Contact Information:
Eden Town Hall
Attn: Eden Recreation Dept
2795 East Church Street
Eden, New York 14057
(716) 992-3408 (Information)
(716) 992-3408 (Pool)
(716) 992-4131 (Fax)

Executive Director
Amy Porter

The Eden Recreation's Wreath Contest had 13 wreaths entered.  They variation of designs and materials used and final submissions were beautiful.  Employees of Town Hall, the Recreation Advisory Board and The Wreath Barn voted on the wreaths.  The winners of the natural category were

Laura Scheu

with 1st place and

Cassidy Smith

won 2nd place.  In the artificial category

Lindsi Archabald

and

Natalia Andrews Gage

tied for 1st place.  In the overall category,

Becca Cerne

won 1st place.  Each of the winners will receive a gift certificate for one ham or whole turkey donated by a Friend of the Eden Recreation Department. 

Accident Report – Use this form to report all accidents during Recreation: Report