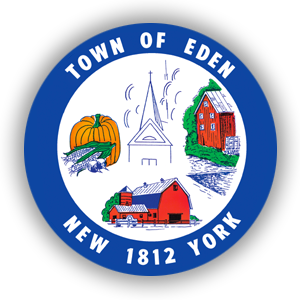 Contact Information:
Eden Town Hall
Attn: Building Department
2795 East Church Street
Eden, New York 14057
(716) 992-3576
(716) 992-4131 (Fax)
Code Enforcement Officer
David Rice

Hours of Operation:
Monday - Friday
8am-3pm
Change Of Classification Or Use Group
BUILDING PERMIT APPLICATION
CHECKLIST FOR CHANGE OF CLASSIFICATION / USE GROUP
---
All of the following items MUST be submitted with this application in order to obtain a Building Permit:
√   Completed building permit application
√  Documentation from a New York state licensed professional stating the building meets all New York state building and fire codes or upgrades are needed for the change of use..
√  If an upgrade is required 2 sets of plans of all work being performed.  All plans need to be prepared by a licensed professional.
√  Proof of insurance for any work being done: DB120.1 (Disability), U-26.3 (NYS Insurance Fund) C-106.2 (Workers Comp) OR Affidavit of Exemption (Eden Form AE-1)
√  A survey of the property with all buildings on it. The survey should show all buildings, parking lots, driveways and structures that are on the property with dimensions to the property lines.