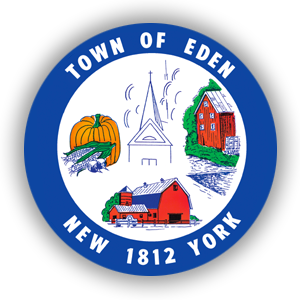 Contact Information:
Eden Town Hall
Attn: Building Department
2795 East Church Street
Eden, New York 14057
(716) 992-3576
(716) 992-4131 (Fax)
Code Enforcement Officer
David Rice

Hours of Operation:
Monday - Friday
8am-3pm
BUILDING PERMIT APPLICATION
ELECTRICAL PERMIT INFORMATION AND CHECKLIST
---
Electrical permits are needed where the primary work being performed is electrical in nature. If electrical
work being performed is part of another permit (ie: new construction, additions, alterations, swimming
pools etc.) this permit is not required. Electrical work that requires a permit is but not limited to the
following:
New Generator installation
Service Upgrade
Additional Circuits / Lighting / Outlets and the like
Replacement of old
ALL ELECTRICAL WORK MUST BE INSPECTED BY A THIRD-PARTY INSPECTOR APPROVED BY
THE TOWN OF EDEN.
APPLICATION CHECKLIST
√   A copy of the existing and most current and accurate survey OR site plan.
This is for service and generator projects. On a copy of survey or site plan plot the location of generator and service to home with measurements of the setbacks to all property lines.
√  WORKING PLANS (2 sets req'd)- an accurate set of working plans, drawn to scale when possible.
√  CONTRACTOR PROOF OF INSURANCE.   If a contractor is doing the work, provide a copy of their Worker's Comp and Disability insurance certificate and list the Town of Eden and additional insured.