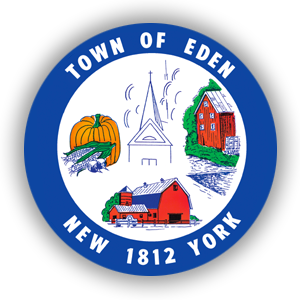 Contact Information:
Eden Town Hall
Attn: Building Department
2795 East Church Street
Eden, New York 14057
(716) 992-3576
(716) 992-4131 (Fax)
Code Enforcement Officer
David Rice

Hours of Operation:
Monday - Friday
8am-3pm
---
BUILDING PERMIT APPLICATION CHECKLIST FOR
– ABOVE GROUND POOL

All of the following items MUST be submitted with this application in order to obtain a Building Permit:
√   Completed BUILDING PERMIT APPLICATION form
√  A copy of the existing and most current and accurate survey or site plan.
Drawn to scale, proposed pool on the survey with dimensions and show property lines, setbacks, all buildings, easements, walkways and a north arrow.
√  If the pool will require a separate fence (less than 48" wall), provide fence details.
√  A copy of a brochure from the pool manufacturer show the make and model of the pool.
√  Documentation illustrating compliance regarding pool alarms.